Gold, Silver, Bronze and Oscar . . . .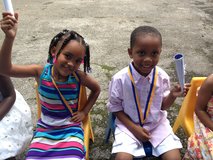 It has been a season of awards. Who doesn't like to be recognized for hard work and accomplishments?
Wouldn't it be great if we lived in a world where every small child could aspire to standing on a podium and receiving a gold medal, or hearing her name read when a special "envelope" is opened?
For children to dream big dreams and aspire to great goals, they need adults in their lives who will draw out and nurture their strengths, building upon them with encouragement and enthusiasm.
Many children who have experienced trauma and others with a variety of special needs or life challenges are often noticed more for negative behaviors than for their strengths. These children need adults willing to be intentional and creative about noticing, encouraging and rewarding positive attributes and behaviors. We need to "catch" them being good and provide meaningful and effective praise.
Research, brain science, the Bible , and even Mary Poppins*   all agree on the old adage I first learned from my grandmother: "You catch more flies with honey than vinegar."
And yet some children just seem to be "asking for" vinegar (i.e. punishment, anger, correction, or even shunning) more than others. Should we give false or insincere praise?
"May it never be!"
Generic, non-specific, insincere or incomprehensible praise can actually do more harm than good.
Praise is a very important tool in both the character-building and behavior management toolkits for parents and others who care for children, but to be meaningful and effective, it needs to be honest, sincere, clear, and specific.
Here are two examples of praise that is not effective:
* "You are so smart!", or
* "What a good boy you are!"
Here are a couple of better examples:
*"I noticed how you picked up all the crayons that spilled without being asked – that was very helpful." and
*"Thank you for sharing those toys with Justin, I know they are your favorites, so it was very thoughtful. And he will be more likely to share with you sometime!"
See the difference?
It is also important to notice incremental progress. For example:
"Last week when you were upset it took 15 minutes before you were able to be calm. And so you had to miss some of your play time and that was sad for you. But today, even though you got upset, you calmed down in only 5 minutes so you have more time to play. This is great progress! I can see you are working really hard on this."
Encouraging children to continue to practice their best behaviors can be promoted through the creative use of motivational supports including awards. You may not have gold medals or Oscar statues available, but here are a few ideas we used over the years with our children. I'd love to hear your ideas!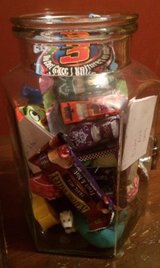 Keep a "Prize Jar" on hand to give attention to "random acts of goodness". For us, it was a giant pickle jar stocked with little things that would bring a smile to our children's faces. For small children this often included small toys, trinkets or snack items, and "gift certificates" for things like extra story time, or the chance to choose the next movie to be watched. For older children the "gift certificates" included a day free from chores, or a night out with extended curfew. These were intermittently handed out to children when they were "caught being good!" by sharing, volunteering to help someone, taking initiative, or demonstrating positive character traits such as kindness, honesty or respect.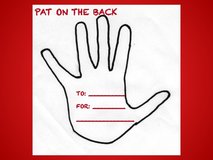 We also used weekly "Pats on the Back." We traced a handprint on a sheet of paper and wrote the words "Pat on the Back TO ______________ FOR ___________" inside the shape of the hand. We copied this onto bright colored paper and had a supply of them handy along with craft and homework supplies. Children (and adults!) were encouraged to use them to notice something good someone in the family did and write it down anytime during the week. Once a week, (for us it was during Sunday family dinners) these were all read aloud, to much applause! It becomes contagious, and soon everyone is vying to give a "Pat" away!
Not everyone will win a medal or an Oscar, but everyone can be nurtured, supported and encouraged to do and be their best!
* Footnotes:
*See, for example, http://www.psychologytoday.com/blog/family-affair/200809/rewards-are-better-punishment-here-s-why or http://healthland.time.com/2012/03/05/decision-making-under-stress-the-brain-remembers-rewards-forgets-punishments/ or http://www.buzzle.com/articles/reward-vs-punishment-which-one-is-more-effective.html
*See, for example, Proverbs 15:1, 4, 13; Proverbs 16:24, Proverbs 17: 22 and Proverbs 24:13
*See "Spoonful of Sugar" https://www.youtube.com/watch?v=U8VHc49ZdP4