I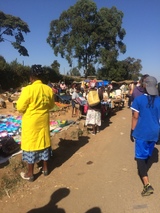 n the end, it is about the labor.
Not the cook-outs, beach days or parades. 
In the end, it is about honoring everyone who works.
Works with their hands, with their backs, with their minds, with their spirits. The origins of the day are filled with bloodshed and controversy about labor - the right to organize, to be paid, to self-determine how the sweat of your own brow will be used.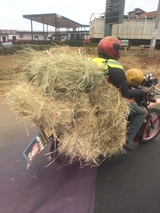 But in the end, we labor on.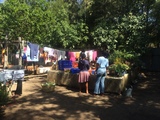 Returning from Kenya, I am reminded at how very hard so many people around the world do indeed have to labor just to survive. The amount of work that goes into ensuring a clean cup of water is available for the child who thirsts in Kenya is something we take for granted here in the U.S.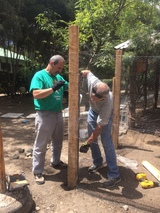 Some of the labor is physical - building a chicken coop and caring for chickens.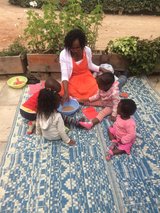 Some requires brain-power, teaching wriggly toddlers how to read, count and recognize their colors.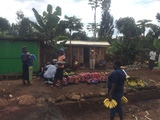 Much of the labor we humbly witnessed in Kenya takes great emotional strength and courage - to work through and push on past wounds to make a better future for the children. Courage to put yourself out there day after day offering bananas for sale so you can clothe your children. Courge to walk a mile or more across a dusty field to come to church or school, gather with others, learn and experience joy.
There is also labor of the spirit. It takes hard work, yea, Labor, to press on and believe in the face of daunting odds and overwhelming need. Yet the spirit dances and sings and overflows, spilling laughter and love and joy even in the dustiest, hardest places.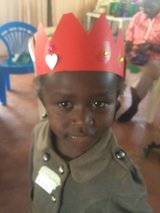 Today, this labor day, I honor those who labor with a renewed understanding of how great is the courage it takes to labor with integrity and how sweet is the rest that comes after such labor.
"Come to me all who labor, and I will give you rest." Matthew 11:28