Recently, I was invited by my friend Kathi Lipp to share some examples of "Bad Mom moments" to help her prepare for the launch of her new book,  I Need Some Help Here!: Hope for When Your Kids Don't Go according to Plan.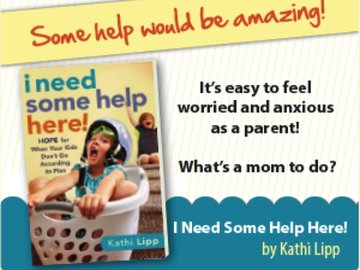 It's a good thing I wasn't sitting too close to my computer because the lemon-water that spurted from my mouth as I burst out laughing would probably have ruined my keyboard.
How have I "bad-mommed" my kids? Oh . . . . .let me count the ways. And then decide which one to tell her about . . .
Will it be the time I woke everyone up in the middle of the night for a family meeting to determine who was responsible for eating an entire package of crackers after I found the empty box in the trash?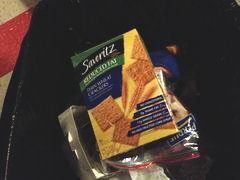 Or perhaps I'll talk about the day our family was on a summer camping trip and my seven-year-old son picked up a live rattlesnake. Instead of worrying about his health and safety, I asked him to hold it a few more minutes while I took some pictures.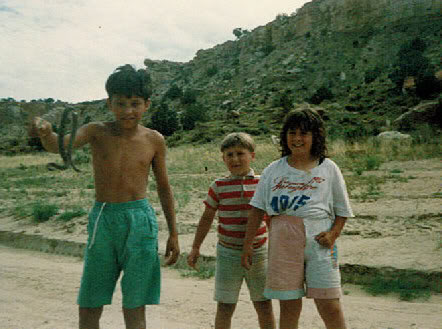 Oh – I know – I've got it – I'll tell her about the day we had only 45 minutes to get to a doctor's appointment in a town about an hour away from home when I stationed my kids at each window of the car and told them to be on the look-out for police cars while I sped along at about 90 miles an hour!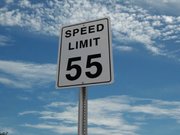 My foibles and faux pas as a mother are legendary in my family and make great fodder for after-dinner laugh-fests when we gather for Thanksgiving or summer BBQs.
But really, those moments that were so mortifying at the time are not the ones that earned me a badge of honor in the "Bad Moms" club. The moments that bring me the most pain and drive me to my knees as a mom are not so much related to the things I did do, but the things I didn't do.
Or should I say, the times I just wasn't there. I may have been there physically, but I wasn't fully present. In the moment. Really there.
For children who have experienced a lifetime of loss, grief and trauma before they even learn to write their name (as many of mine have), the greatest gift a parent or other caring adult in their life can give them is their presence.
The places in a hurting child's brain and spirit that have been harmed by traumatic life events have the best opportunity to heal when the child feels fully welcomed, accepted, heard and loved. Flooding our children's hearts, minds and spirits with our undistracted attention and presence is a primary antidote to trauma and expedites healing.
And yet . . . . how many times while my children were growing up did I try to fill up the spaces with action? DOING something. Being busy.
So busy doing the "good-mom" stuff that I forgot to do the most important mom-thing.
Be there.
Be present.
Stop stirring the soup.
Be present.
Stop filling out permission slips.
Be Present.
Stop running errands.
Be present.
Of course our children need our presence more than anything else.
It's the easiest and hardest part of being a mom. The clearest and most challenging. The simplest and most complex.
How many times does God himself reassure us, His children, that He is with us? "Be still and know" "I am with you always" "Do not fear for I am with you."
Isn't this our perfect example of what it means to be a good parent?
I. Am. With. You.
I sometimes re-play a film in my head, cataloguing all the times I wasn't there.
Wasn't present.
Distracted.
Pre-occupied.
Busy.
"Bad mom!" I say to myself.
What I love about this book is that Kathi comes alongside us as we read it. She is present with me as I read her words. She reminds me that even when I flub up, when I get too distracted or busy to be the "perfect mom" to my kids, God is still there, still present, not only for my kids, but for me.
My favorite passage in the book is this, "When my child is struggling, I feel anxious, but God is my peace." God "never promises healing for everyone" but "God does promise peace."
If you have a child who is struggling, troubled, making poor choices or even running away, read this book. You will hear not only from Kathi, but also from other real moms. Moms in the trenches. Moms questioning and doubting themselves, as I have, as you may be doing even today.
There are goofy and silly stories that will make you laugh. There are painful stories that may make you cry. But when you reach the last page, a sense of peace and a renewed sense of hope will wash over you. You will know that it is OK to be a charter member of the "Bad Moms" club.
Be still and know that God is with you. And He is with your child too.
Even when you are busy and distracted.
And the next time you are feeling bad about yourself as a mom – Just be still.
Be there.
Be brave enough to offer your child nothing more than your presence.