Tell me a Story . . .
From the time our children were small, they loved story time. Our son Jose, adopted from El Salvador, learned English primarily through the reading, and re-reading of children's storybooks. We read the entire Narnia series aloud, a chapter at a time, and have many other wonderful family memories of snuggling together on the couch sharing in a good book.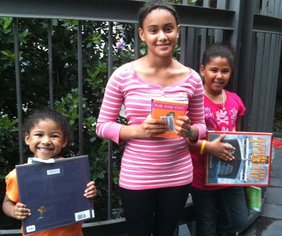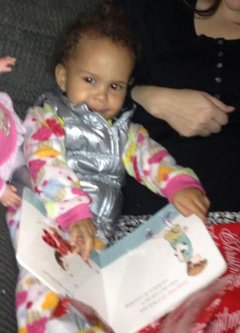 Today, one of my favorite activities to do with my grandchildren is to take them to the library so they can pick out books for the week and experience the joys and adventures that stories bring to life. I also love to give them books of their own as gifts and it is so rewarding when even the littlest ones begin to learn the skills of turning the pages, pointing to the pictures and waiting with anticipation to hear what comes next.
Beyond reading stories in books, our family also loves to sit at the dining room table after a meal, or around the fireplace in the winter and re-tell stories of past events. These sessions often start with the question, "Do you remember the time when . . . . " and end with howls of laughter, and occasional tears.
This week, I have been doubling down on writing our family story for the book we are working on that will come out later this fall. Entitled, "Are We There Yet: The Ultimate Road Trip Adopting and Raising 22 Kids" the book will be filled with many of the moments – silly and sad, endearing and gripping, challenging and victorious – that our family has experienced in the last 34 years.
As I write, I am not just putting words to paper, but to some extent re-living the events that I am writing about. This re-living can be very challenging, and yet, it is also remarkably healing and restorative. I can only imagine how much more healing it can be for a trauma survivor to give voice to his or her own story.
For children or adults who have experienced trauma, one of the most critical elements of healing is learning how to make sense and meaning of their trauma story. As the National Child Traumatic Stress Network describes it – an element for effective treatment is:  "Creating a coherent "narrative" or story of what happened. It is often a difficult process for children to reach the point where they are able to tell the story of a traumatic event, but when they are ready, the telling enables them to master painful feelings about the event and to resolve the impact the event has on their life."   http://nctsn.org/sites/default/files/assets/pdfs/effective_treatments_youth_trauma.pdf
Stories that heal are not typically of the fairy-tale happy-ending variety. The healing power of stories is often realized through their very messiness, as the telling of even the most difficult stories allows us to see the places where we were still loved, where we exhibited strength, where God carried us across rocky terrain and where the seeds of hope for the future are planted and nurtured.
Long before science "proved" the value of story telling through research our ancestors and elders understood this intrinsically. Every tribe and community has its own powerful storytelling tradition and from these stories and tales come the wisdom and hope that nurtures and guides every people as they form the bridges that successfully link the past to the future through and over the sometimes muddy waters of the present.
God teachers us deep spiritual truths through stories, the Bible, for example, is a great collection of stories – not always fairy-tales, often messy, confusing, even painful – but with themes of grace, mercy, redemption, hope and peace woven throughout.
"Let the redeemed of the Lord tell their story" Psalm 107:2
Do you have a story to tell today? Or do you know someone who needs you to listen as they share their own story?