This is a devotional reflection, inspired by Colossians 3: 12-17, beginning with a focus on verse 16
The two words that most strike me in this passage, particularly at this time of year are the words "richly" and "gratitude"
I looked up synonyms for "richly" and here are a few that are listed – "sumptuously," "lavishly," "generously," "luxuriantly," "extravagantly."
Those words even feel rich as they roll off the tongue – "sumptuous" . . . ummmmm . . . .. "luxuriant" . . . . "extravangant" . . . . . .
Isn't this a season of overindulgence and extravagance on every level? . . . .
Whether in Charles Dicken's Christmas Carol, or O Henry's "Gift of the Magi" or the actual gifts left with the baby Jesus by the Magi centuries ago . . . frugality is set aside, abundance and extravagance abound. It seems that perhaps in tight economic times, or among those who have the least, materially, Christmas extravagance is even more treasured . . . .
This was a tough year for many – it was a tough year for us personally, as we experienced the death of our son Wayne in April and several other difficult circumstances throughout the year. It was a tough year economically. Many lost their homes and businesses in Hurricane Sandy. It was a year in which Trayvon Martin, movie-goers in Colorado and 2 dozen small children and teachers in Connecticut senselessly lost their lives. Around the world, we saw horrific tragedies unfold from China to Syria and in many other corners of the globe. When we think about these things – when we DWELL upon these things, we easily become so sad, so depressed, so enraged, so . . . . . . well, not feeling very much like celebrating with luxury, extravagance and gratitude.
But God tells us to allow Christ's message to be the thing that DWELLS within us richly . . . . That's why we all need a little Christmas each year.
The season provides riches and extravagance for all the senses . . . .
A feast for the eyes in the lights and baubles and decorations. This year we were more extravagant than other years with our tree – we had two trees! One for the younger children to decorate, and one for the older children and grown-ups. It made our house look luxurious the moment you walked in the front door.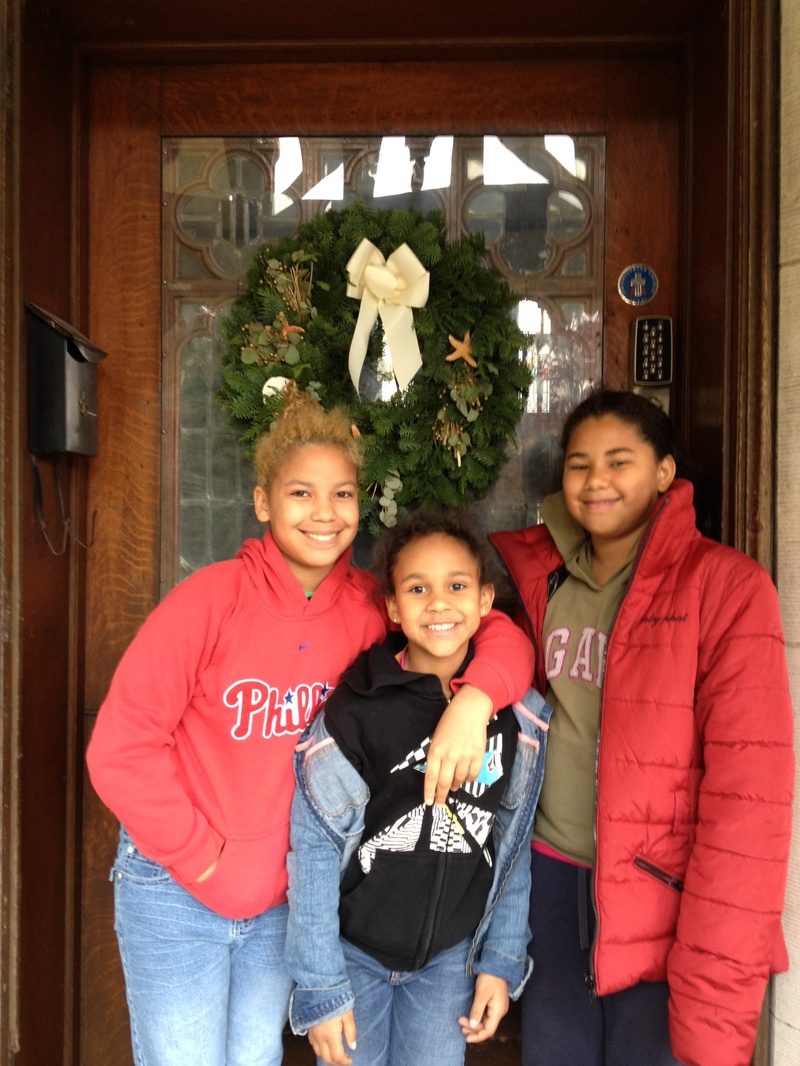 Sumptuous smells and tastes – from the evergreens of the trees and wreaths that surround us, to the banquets of rich foods ladening our tables. Every family has their special traditions, one of ours is that it is the only time of year we indulge in my mother's recipe for homemade shortbread – a whole pound of butter in each batch! Sumptuous indeed!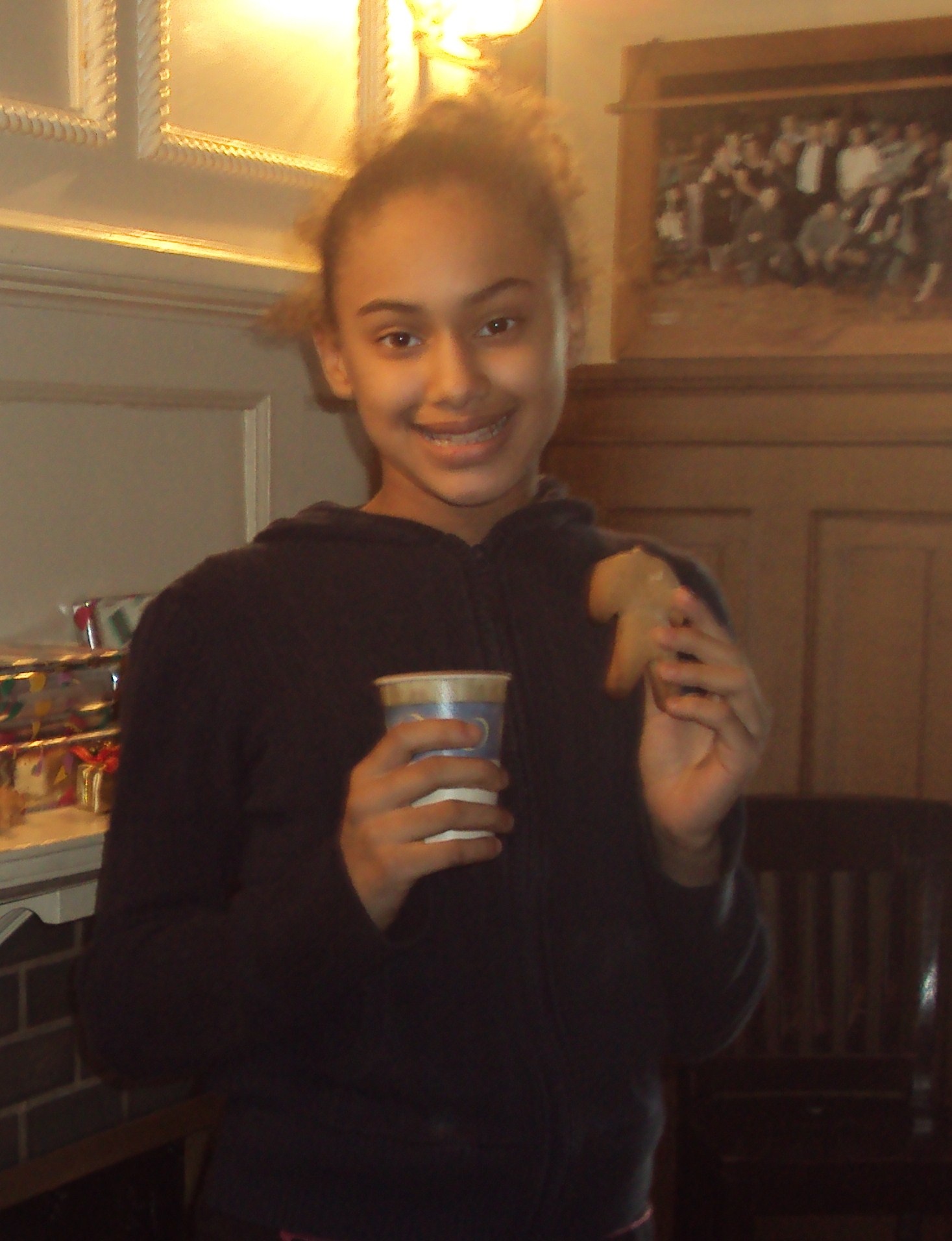 And the sounds of the season . . . . from the Magnificat to the Nutcracker, to "Jingle Bell Rock" there is a continual symphony of delights for the ears of young and old alike, just humming a few bars of a favorite carol can transport us to our own childhood and a memory of a special Christmas morning many years ago. Extravagant.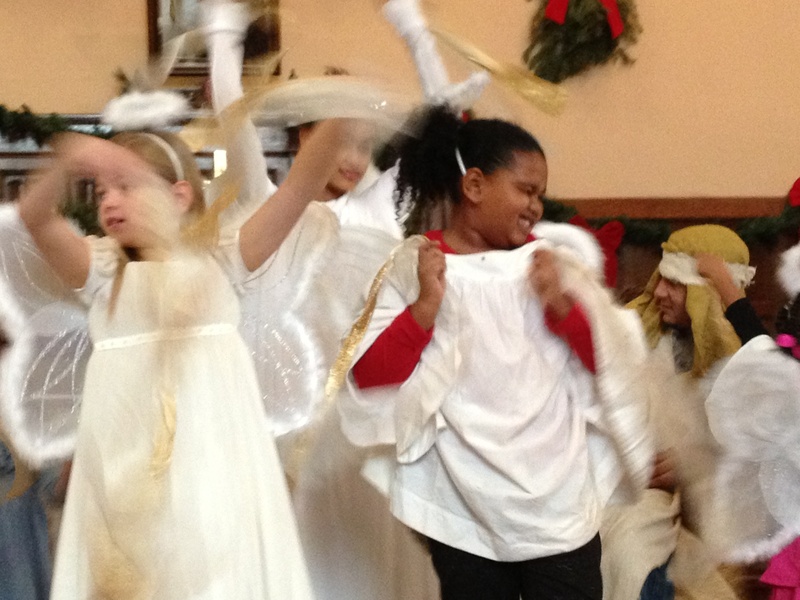 And our sense of touch is not left out – the season is replete with luxurious textures - - most notably the precious velvet dresses that little girls delight in wearing during the Christmas season. I think Ally had two or three such dresses – one she wore last week with a matching hat – and she always stood a little taller and her eyes glowed a little brighter when wearing them – there is just something about that luxurious feel of special clothes to make you believe you are extravagantly loved. All the touches and textures of the season . . . Velvets, fleeces, furs, satin ribbons, crinkly wrapping paper, and the extravagant heat from your toes to your nose when you stand inches from the "open fire" whether roasting Chestnuts or not!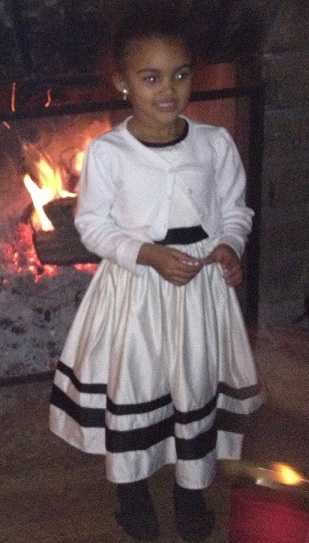 And then there is the gift giving . . . . no matter your age or circumstances, everyone seems to get into the merriment of gifting during Christmas. Whether it is a homemade jar of applesauce, or a hand-colored card. A re-gifted treasure or a one-of-kind find from the thrift store, an envelope with money in it or a special item you had to stand in line and wait for hours to get, there is a generosity of spirit and exhuberance experienced by both the giver and the receiver. This year one of my favorite moments was when Mackell opened his gift from us – I knew he loved helping in the kitchen, both with me, and with his mom at home, so I decided to give him a little "Chef" set – hat, apron, etc but truthfully, as I wrapped it, I wasn't sure how he would react when he opened it (it wasn't a toy, after all!) So, as he undid the wrapping, his eyes got extra wide, and he said, with such glee, "I ALWAYS wanted this!" – THAT is the Kodak moment we all wait for on Christmas morning.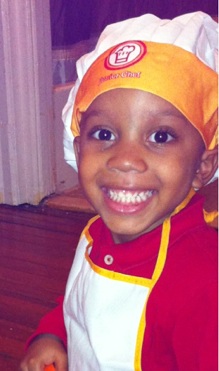 And so we come to gratitude . . . . When I was a child, a few days after Christmas, my mom made us sit down and write out our thank you notes. That is a tradition we continued with our own children. Sometimes we have to teach gratitude. But most of the time, it erupts and spills over. In the face of such abundance, gratitude overflows. Small children run up and give us hugs. Huge smiles and squeals of delight are all the thanks we need at times. Sometimes, I sit in front of our fireplace, reflecting on all that I have to be thankful for in my life and tears rise in my eyes along with the lump in my throat and that swelling feeling in my heart.
Our passage today is perfectly timed right after Christmas and as we prepare to begin a new year. We are familiar with the indulgences of the season and we are overflowing with gratitude. Now, our challenge is to carry that sense of abundance and gratitude into the new year – in everything we say and do.
Tomorrow, I relect a bit on how we might do that . . . . .